WELCOME TO WYEDEAN SIXTH FORM CENTRE
For Sixth Form News and Latest Events click HERE .
Please click HERE to download 2017-2018 Sixth Form curriculum information (.zip file).
Please click HERE to download Options Advice.

SIXTH FORM PROSPECTUS
Please download the current Sixth Form Prospectus HERE .

PREFERRED A LEVEL SUBJECTS FOR DEGREE CHOICES
Please download HERE .

APPLICATIONS
Please contact the Director of Sixth Form, Mr Lane, for information on applications to Wyedean Sixth Form, click lanej@wyedean.gloucs.sch.uk to email. Please click HERE to download the Sixth Form Application Form.

WYEDEAN SIXTH FORM ETHOS
Our ethos means that we expect our students to work hard, show independence and participate in the wider life of the school and local community. A key element of what makes Wyedean special is the relationship between staff and students and between the students themselves. To ensure this we expect students to be tolerant, thoughtful, respectful and well-mannered at all times towards staff and each other. We offer a caring, supportive and positive environment where students have a superb chance of achieving their potential.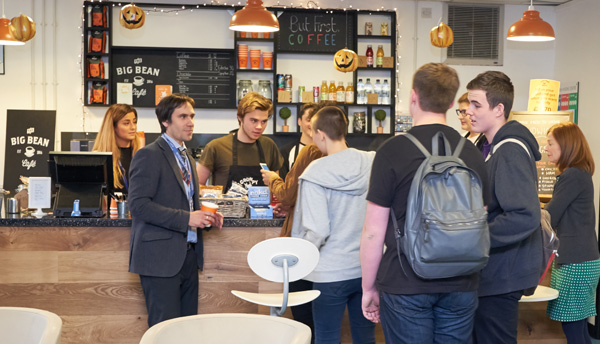 OUR MISSION IS TO:
• Enable students to achieve their goals.
• Facilitate outstanding results.
• Provide superb care, guidance and support.
• Offer an enriching experience that generates debate, enquiry and broadens horizons.
• Create a sense of community and generosity of spirit.
APPLICATIONS
Please contact the Director of Sixth Form, Mr Lane, for information on applications to Wyedean Sixth Form, click
lanej@wyedean.gloucs.sch.uk
to email. Please click
HERE
to download the Sixth Form Application Form.
Wyedean School has a large and thriving Sixth Form and we are happy to accept students that are willing to buy in to our ethos. Our entry requirements are 5 GCSEs including English Language and Maths to study A-levels and BTECs. We request that students study three to four subjects in Year 12. The application form for students joining us in September 2017 will soon be available. Allocations to subjects are done on a first come first served basis and students will have to meet the subject specific entrance requirements.
| | |
| --- | --- |
| Wyedean Sixth Form's A level results | National Average |
| A*- B: 56% | A*- B: 52% |
| A*- C: 82% | A*- C: 77% |
| A*- E: 99.4% | A*-E: 98% |
WYEDEAN SIXTH FORM PERSONNEL:
Mr. Johnathan Lane, Director of Sixth Form.
lanej@wyedean.gloucs.sch.uk
I have taught at Wyedean since 2005 and have experience of leading and co-ordinating the Sixth Form since 2007. As Director of Sixth Form, I am responsible for the transition, progress and pastoral care of all those in Years 12 and 13. As well as my role in Key Stage 5 I am also a teacher of History and Politics.
My aim is to make sure that students reach their potential, enjoy their time in Sixth Form and are equipped for a life beyond school. Central to this involves ensuring that students meet or exceed their academic targets, develop relevant skills and gain valuable experiences for the next stage of their lives. I intend to stretch and challenge our students, intervene when they need more support, and provide extra-curricular opportunities that develop skills and broaden horizons.
Miss. Samantha Bishop, Assistant Director of Sixth Form.
bishops@wyedean.gloucs.sch.uk@wyedean.gloucs.sch.uk
I began teaching at Wyedean school in 2013 and have had experience in developing and supporting the Sixth form since 2015. As well as my role within Sixth Form I am an experienced teacher of Design and Technology, specialising in Product Design. As Assistant Director of Sixth form, my main responsibilities include supporting the Director of Sixth form in the development of quality pastoral and PSHEE provision and interventions across Year 12 and 13. In my role, I aim to build on the 'community feel' of the sixth form by encouraging active involvement within the school and locality. I believe fostering creativity and collaboration within the cohort through the form of leadership groups to be a valuable experience at post 16. Providing enriching experiences through the tutorial programme will provide an insight into employability skills and prepare students for life after Sixth Form.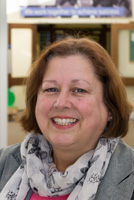 Mrs. Maureen Stephens
, Academic Mentor to the Sixth Form,
stephensm@wyedean.gloucs.sch.uk
I started at Wyedean in December 2014 after a long career at Gloucestershire College, based at the Forest of Dean Campus.
My role is to support the students in Years 12 and 13 to ensure they develop the necessary independent study skills to enable them to achieve their goals and progress to the next stage of their lives, whether this is to university or into employment.
The key aspects of my role are to monitor students' progress in each of their subjects, so that they stay on track and achieve the best grades they can; to offer help with study and revision skills and to monitor attendance and punctuality, to ensure students are taking full advantage of the opportunities available to them.
ACADEMIC TUTORIALS

Wyedean Sixth Form is proud to offer Oxbridge-style Academic Tutorials to our students. The programme is voluntary and offers the students the unique opportunity to be pushed and challenged in the same way that students are challenged in Oxford and Cambridge. Here are some examples of the questions set:

• 'All drugs should be legalised'. Discuss.
• 'The SNP caused the Conservatives to win the 2015 General Election.' How far do you agree with this statement?
• 'The Great War was the most important cause of the February Revolution in Russia'. Discuss.
These academic tutorials not only prepare our students to the tutorial system at Oxford and Cambridge but also encourage our students to think on their feet, justify their opinions and deepen their general knowledge.


EXTENDED PROJECT QUALIFICATION
As another way of stretching our students, Wyedean Sixth also delivers the WJEC Extended Project Qualification (EPQ). The EPQ requires students to pick a topic of their choice and write either a 5,000 word essay on that topic, or produce a smaller essay and artefact related to it, like a photography project or short film.

The EPQ topics can be related to any particular interest. Students last year produced a diverse range of work including essays on the French Revolution, Orwell's 1984, women's contribution to mathematics and whether the Football Word Cup has benefited Brazil.

Each student undertaking the project has a personal tutor and one lesson a week in addition to their independent research. The EPQ is placed in every option column so that all students have the opportunity to undertake the qualification alongside their other subjects. It is graded in the same way as A levels, is worth UCAS points and is highly regarded by university tutors as it provides a good grounding in researching, writing extended essays and working with less supervision.

EXTRA CURRICULAR
We have a wide range of extra-curricular groups on offer through our leadership and enrichment programme. These groups provide students with the opportunity to develop existing interests or try something completely new. The leadership extra-curricular groups include: the Student Newspaper Team, International Team, Operations Team, Amnesty International, Charity, Wider School Community, Mentoring, Art, Fashion and Design, Drama, Music and Dance, Sport, Students' Campaigns, Environment and Sustainability.




PARTNERSHIP with UNIVERSITY of WALES, Cardiff
We have recently established a partnership with University of Wales, Cardiff. The link means the our Sixth Form students will have access to bespoke HE days, subject-specific Taster Days and 'Masterclass' sessions on particular courses. These opportunities will be of immense value to our students in their quest to improve their education and move on to the next stage of their lives.

TEACHING ENGLISH as a FOREIGN LANGUAGE at WYEDEAN
Wyedean Sixth Form is delighted to offer a two day course in Teaching English as a Foreign Language (TEFL) alongside studying A levels. The qualification costs £164 and will be delivered at the school itself. The course will run on the 11th and 12th of July and provides a wonderful opportunity for our students to gain an extra qualification and prepare themselves for the possibility of earning whilst travelling.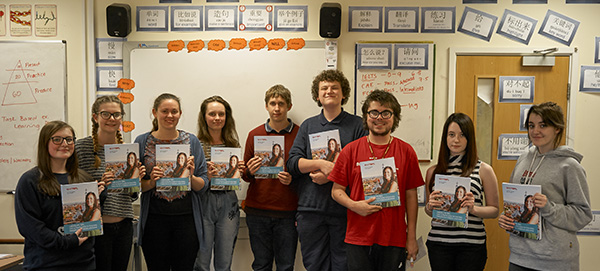 SIXTH FORM PROSPECTUS
Please download the current Sixth Form Prospectus
HERE
.
USEFUL WEBSITES AND LINKS
UCAS
: We offer specialised and personalised support for those applying to university, including Oxford and Cambridge. Please click
HERE
to visit the UCAS site.
OTHER LINKS
You may find the below links useful.
apprenticeships.org.uk
tefl.org.uk